Kam Sands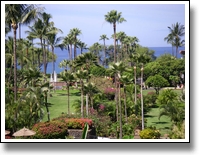 Kamaole Sands is one of the most popular resort condo complexes in South Maui. Nestled in 15 acres of tropical gardens surrounded by beautifully maintained lush green lawns, palm trees, fountains, waterfalls, and fish ponds, is one of the largest swimming pools in Kihei, a children's wading pool, and 2 jacuzzis. The grounds also includes 4 tennis courts, and 9 BBQ gas grill areas are conveniently located throughout the complex.
Truly, what makes Kamaole Sands so desirable is the LOCATION. Kamaole Sands is directly across the street from Kamaole III Beach and Beach Park. Kamaole III i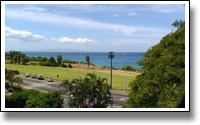 s one of the nicest sandy beaches on Maui, popular with locals and tourists alike. This beach is great for swimming, boogie boarding, snorkeling, sun worshiping, and whale watching (in season.) The large Kamaole III beach park is beautiful, clean, and well maintained, and is complete with facilities, outdoor showers, and children's playgrounds. Its huge grassy area is perfect for all kinds of sports, and for enjoying the beautiful Maui sunset. There are many restaurants within walking distance, and just a short drive away is the town of Wailea and golf courses.